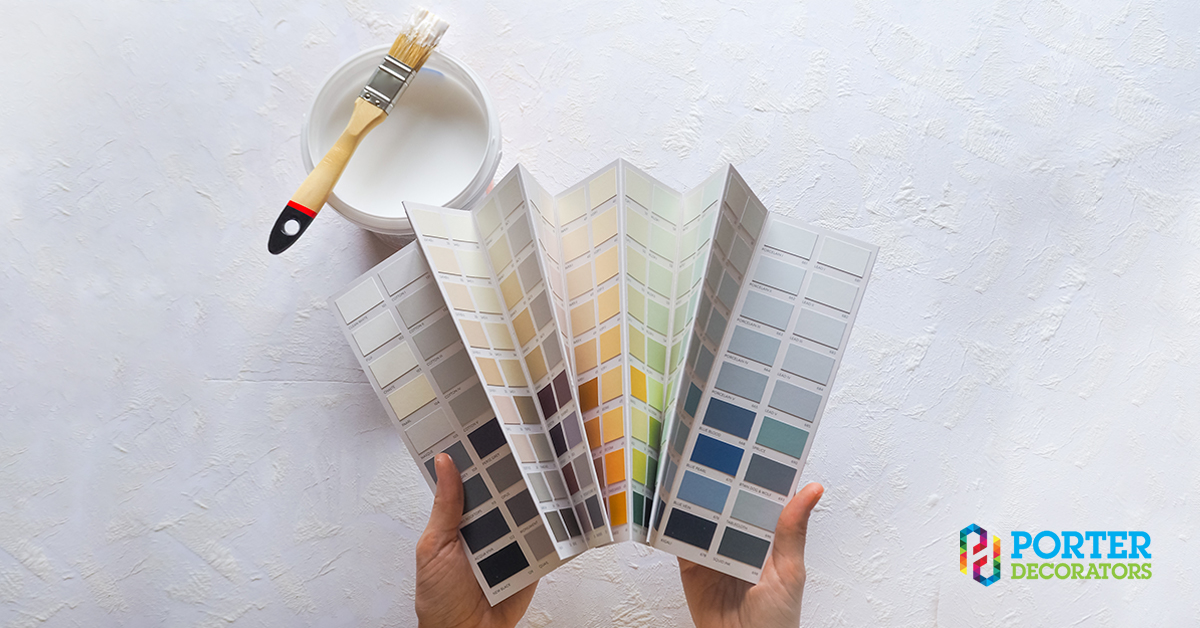 16th November 2021
What Colours Do Porter Decorators Recommend For 2022?
Colour resonates in distinct ways for different people. During the turbulence of the COVID-19 pandemic, some gravitated toward soothing neutrals while others immersed themselves in bright, uplifting colours. Now, as we begin to imagine a post-pandemic world, the colours that fill our homes and lives will again vary widely. Certain trends are likely to emerge and some experts are already predicting the top 2022 paint colours.
Each year, paint companies and colour experts reveal their picks for the shade that best encapsulates the current period. Their choices for the colour of the year are often based on trends in pop culture, fashion and design from around the world. The results are starting to roll in for 2022. Let's see if this popular shade resonates with you.
The Rise In Green
The colour green is becoming more and more popular over the past few years. The green colour family is so diverse, from calming rich sages to earthier tones and more dramatic emeralds.
It's not surprising that green is a trending colour planned for 2022. It seems we are leaning more and more to inviting fresh colours with a welcoming feeling. What better way to decorate your home with breakfast room green that brings great light and colour into your home.
Breakfast room green is great for making a room look bigger by disguising the limits of the space. The bold use of this one colour also creates a perfect background for art, or for furniture which can be upcycled with a lick of modern eggshell.
Breakfast room green is the most cheerful of all our greens, remaining lively in both bright sunlight or softer candlelight. Named after the usually east facing rooms designed for eating the first meal of the day, it is particularly beautiful in the dawn light. When used alone on both walls and woodwork it becomes incredibly striking.
Out Of The Pandemic Into Blue Skies
Dulux is dropping its new trending blue skies. It promises to bring a fresh new natural look to your home. With over 1,200 colours in their portfolio, Dulux is the reasonably priced paint brand for those who want the widest colour choice. They have paints for every room coming in with a bright welcoming new trendy colour. 
'It's a colour that makes small spaces and spaces that are blocked in seem huge", Marianne Shillingford tells Homes & Gardens.
The blue shade has been created in response to almost two years of multiple lockdowns. It has been designed to represent a change of gear as we move into 2022.
Right now, people want to feel revitalized and enjoy the freedoms that are returning to them, to look out and bring in new ideas. What better inspiration can we take than the endless skies around us?
Natural Materials
Crown gives us powdered clay that comes packed with all the earthly materials your walls could need with its matte fresh clay finish. Present in the global trends last summer, powered clay is set to be ever more present in the coming seasons. We are of course talking about the use of earthy tones. Pinterest revealed searches for 'terracotta walls' increased by 86 per cent, year on year, in the UK in 2020. These rich, warm shades sit in a colour palette of plaster pink, burnt orange, spiced ochre and charcoal black.