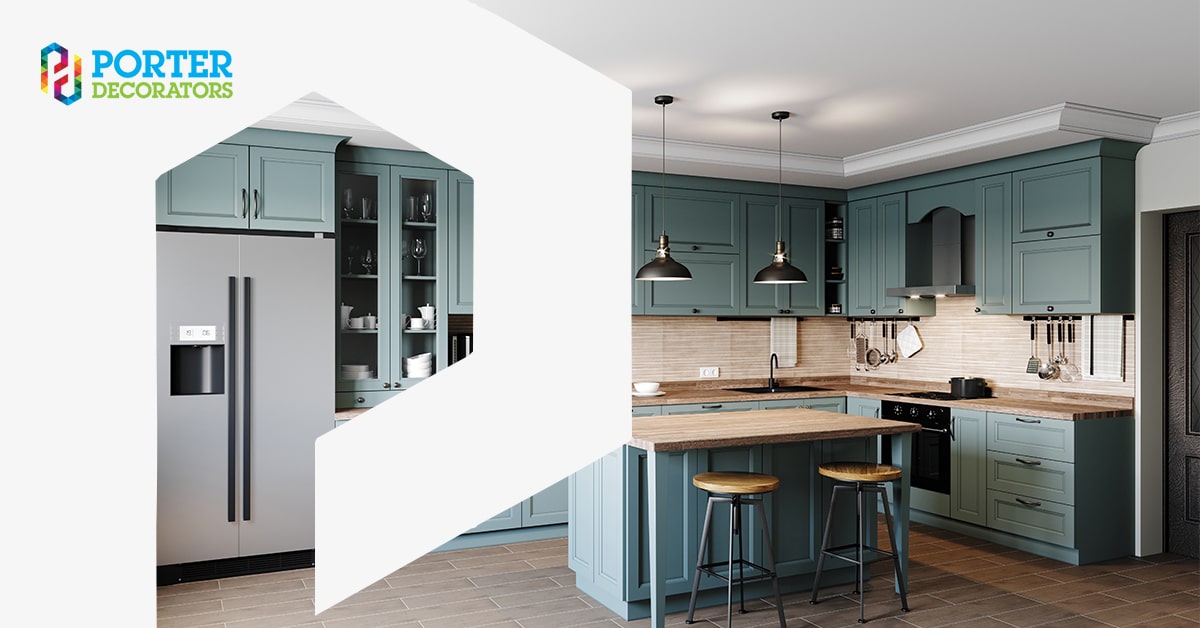 20th May 2021
After months of being cooped up inside, we are finally seeing the light at the end of the tunnel. No more looking at the four walls and thinking of a better time. One thing we have noticed, and we are sure that you must is that it may be time to update some of the rooms in your home. If you are like us, there is a good chance you spent most of the last year in your kitchen cooking and making pots of tea with the family.
This is the room that needs the most love and affection and it is often the one, forgotten about the most as we improve our bedrooms and living rooms far more often, but there is much to be said for an updated kitchen and one of the best ways to do this is through professional hand painting. Just as we do here at Porter decorators.
Hand painting may seem time-consuming to you, but at porter decorators, we believe there is a certain warmth and depth you get with hand painting over other methods, which is perfectly suitable for a cosy and relaxing kitchen.
But why hand paint your kitchen you may ask? Well, here are just a few reasons, why are we and our customers love to handplant kitchens:
It can give an older kitchen a new lease of life.
Even newer homes will benefit from a newly painted kitchen after we have been inside so long this year. But older homes most definitely benefit from form a beautifully hand-painted kitchen, you can play around with colours, match your furniture and kitchen tips to certain aspects and bring some much-needed colour for older walls and ceilings.
Get excited again to cook over a hot stove rather than place once again another takes away into the microwave.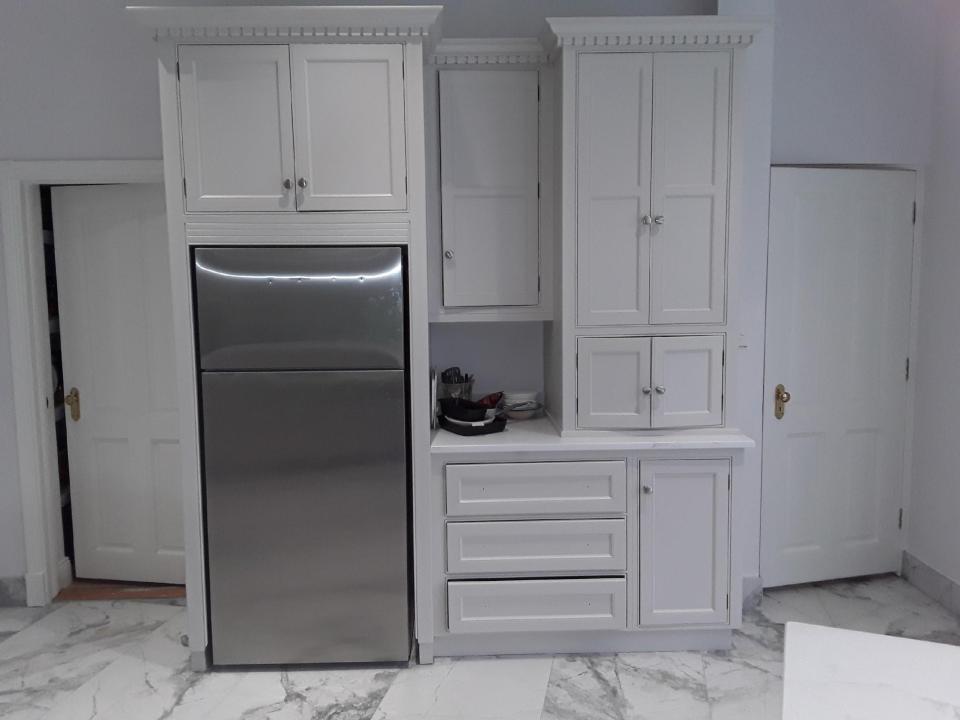 You can customise your kitchen to your specific taste.
We can take out time in your kitchen and customise the colours to your taste. Do you want one priority wall or are you happy with a single room colour? And what about the roof and countertops? Simply let us know and we can work out what is best for you and your family.
You can repaint and alter the colour scheme of a painted kitchen time and time again.
Gone are the days of wallpaper and tiles can get discoloured and crack over time, a hand-painted kitchen can be altered again and again over the years allowing you to customers and change throughout the years. Maybe you like it simple and will keep the same colour or perhaps your kids want to make something exciting happen in the kitchen, all of this is possible with a hand-painted kitchen from Porter Decorators.
Easy to repair and to touch up if it gets marked or damaged.
At porter decorators we not only paint your home, but we can work on repairs and replace any areas that get damaged over time. You will never even know there was anything there when we get finished with our work.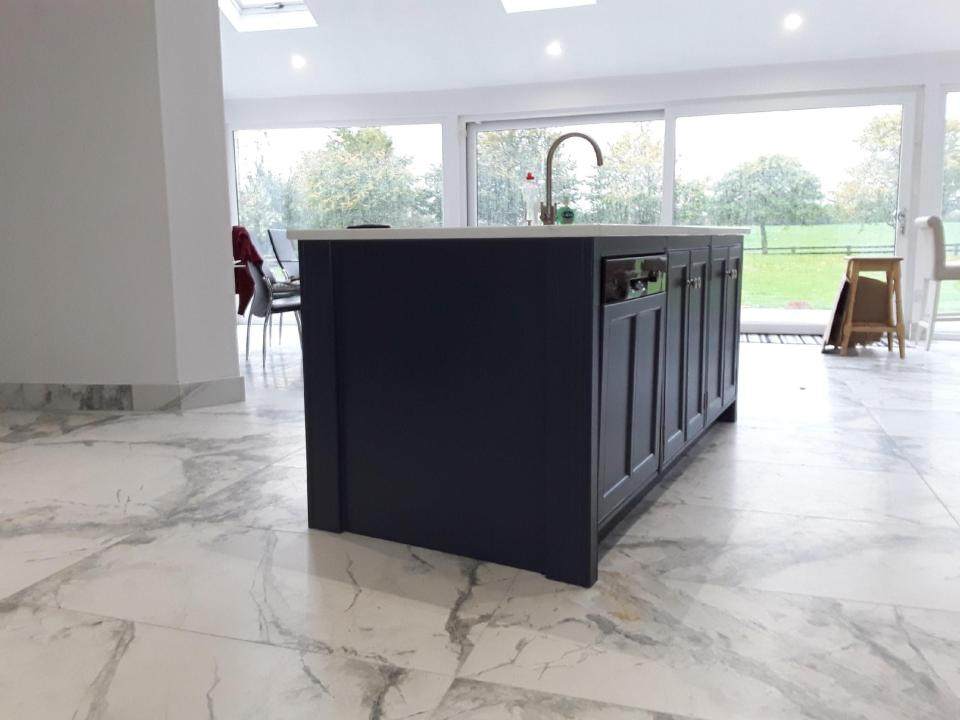 We not only work on hand; painted kitchens but provide alternative decorating ideas should you wish to change things up over time.
If you have a bespoke kitchen, hand painting enhances the workmanship of the cabinets and ensures the highest quality can be seen and appreciated. This is perfect for new homes and newly renovated kitchens. A homeowner's best asset is the workmanship placed in their home and you should highlight this as much as possible. We have worked on pre-primed kitchens, previously painted and sprayed kitchens and wax units. 
Highlight the best attributes of your home and kitchen with a professional painting company such as Porter Decorators.
Contact the team today and we can have a chat about how we will bring your home to life.