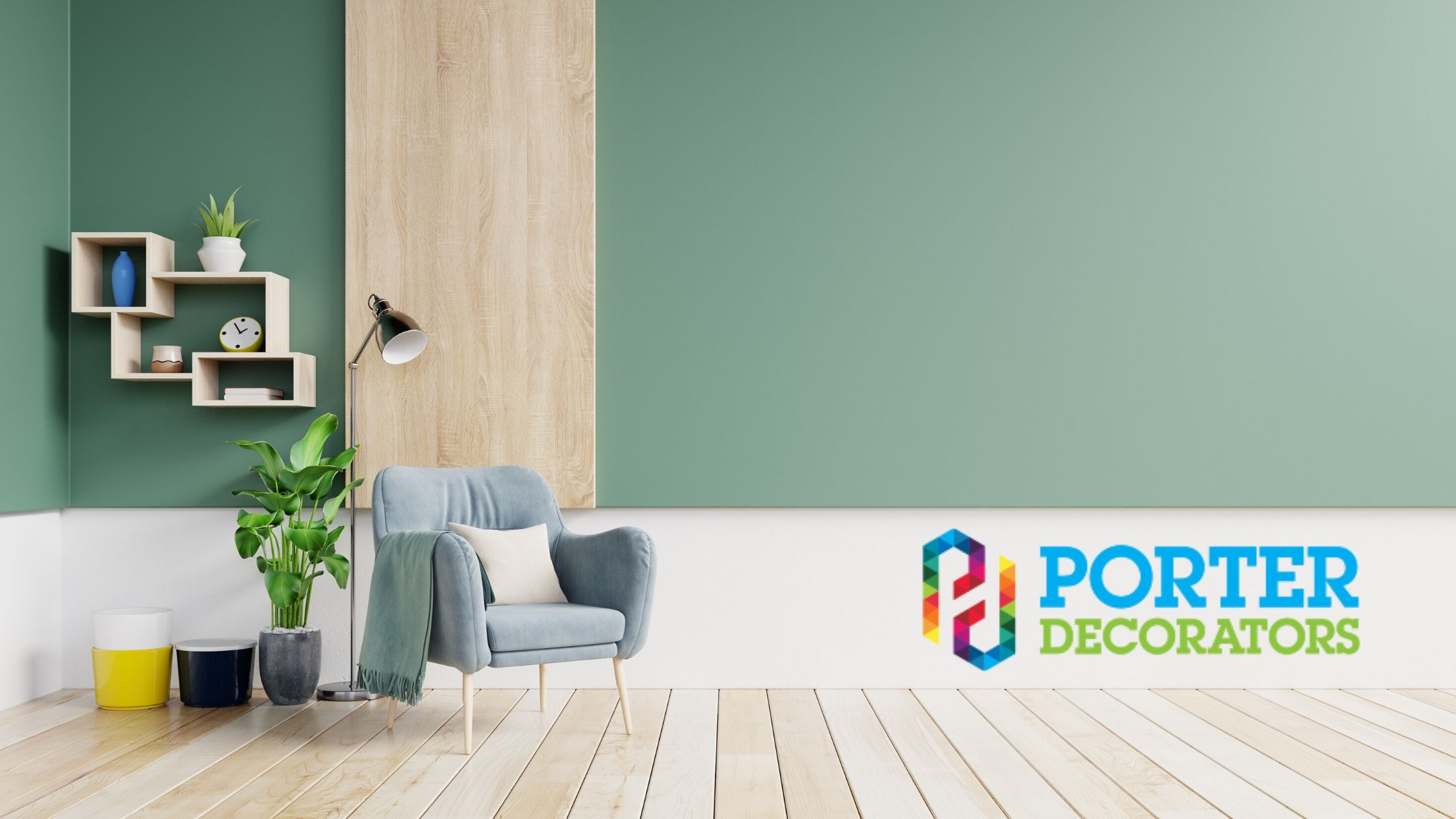 14th July 2020
For many families, Spring and Summer are a bright and vibrant time of year – and our homes are no different.
There is something quite exciting about energising and refreshing the look and feel of your home while reducing the dark cold feeling of the Irish Winter. 
We thought of a few ways to help you get that Fresh Look and Feel around your Home
Paint a Feature Wall
Why not try painting your focal wall (the one that is seen the most) in a sunnier, brighter or even just a lighter shade of your current wall colour. This small action can bring a new and inspiring feeling to a room. This will add elements of lightness to your room without drastically changing the whole decor scheme. It doesn't take too long either.
You can always revert back to the slightly darker colours in the autumn, but what about trying a subtle petal pink or sky blue in the meantime? Painting a singular focal wall is a very inexpensive way of bringing a bit of Spring/Summer feeling into your home. See examples of our Residential Painting projects.
Go Brighter Shades
Adding in some whiter shades to your present colour scheme will add some brightness and some cooler tones, whilst also adding in the freshness that only white can. If your room colours lean more towards the warmer side, such as browns, yellows, or reds, then you would be wise to choose creamier whites such as ivory. This is also true when painting wooden furniture and kitchen spaces. However, if you have cooler colours in your rooms such as greens or blues, you can choose to go with brighter, cleaner whites for a crisp, summery effect. In essence, get some colour testers and try out some fresher modern tones for your home.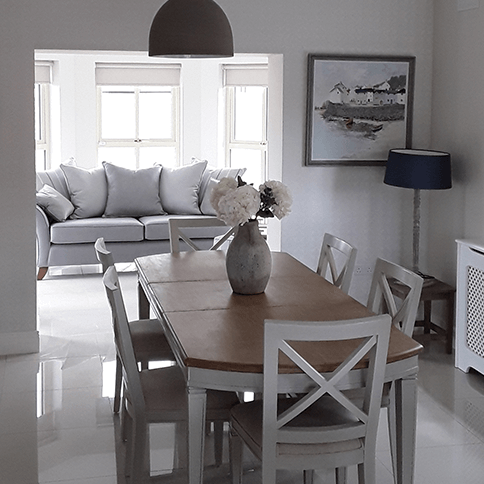 Glassware can be a Great Aesthetic
Choose some pretty coloured glassware and display them where they can catch the sunlight. This brings great ambience on a bright sunny day. In Ireland, modern glassware is widely available for decorative and functional purposes around the home. They can also bring an element of additional colour to your home, the subtle sparkles can add some well-needed sunlight to any room. 
Clean your Windows
Having dirty windows after an Irish Winter is common and can be a direct cause for less light being able to get into your home. Remove that gloomy feel by giving them a deep Spring/Summer clean. Clean windows, on the other hand, means that there is even more sparkling glass for the sunlight to hit which can help to make the room feel much larger and brighter. 
Introduce some Lively Patterns
Add in some energy to your home with floral patterns or modern prints to your room. Choose wisely by making considerations for existing colour schemes. Select some decorative pillows, seat cushions or a tablecloth that introduces your desired colours. 
Why not bring in the real deal too? Put up some flowers and use them indoors as houseplants. This isn't as expensive or labouring as you may think. You could even coordinate the colours of the flowers with the focal tones in the specific room. 
First Impressions
Don't neglect your entryway area when you're thinking of giving your home a well-needed uplift. Remember, your entrance gives visitors the first impression of your home. It may also be your first glance when you return from a busy day out working. Add in a beautiful pot with flowers on the porch or at the foot of the steps. You can also simply give your entrance a deep clean and ensure that the door and doormat are free of all the mud and dust collected over the winter months. 
The team here at Porter Decorators have extensive painting and decorating experience over 25 years in business.
Why not give Eamonn a call on 087 275 8611 to discuss a project you have in mind.