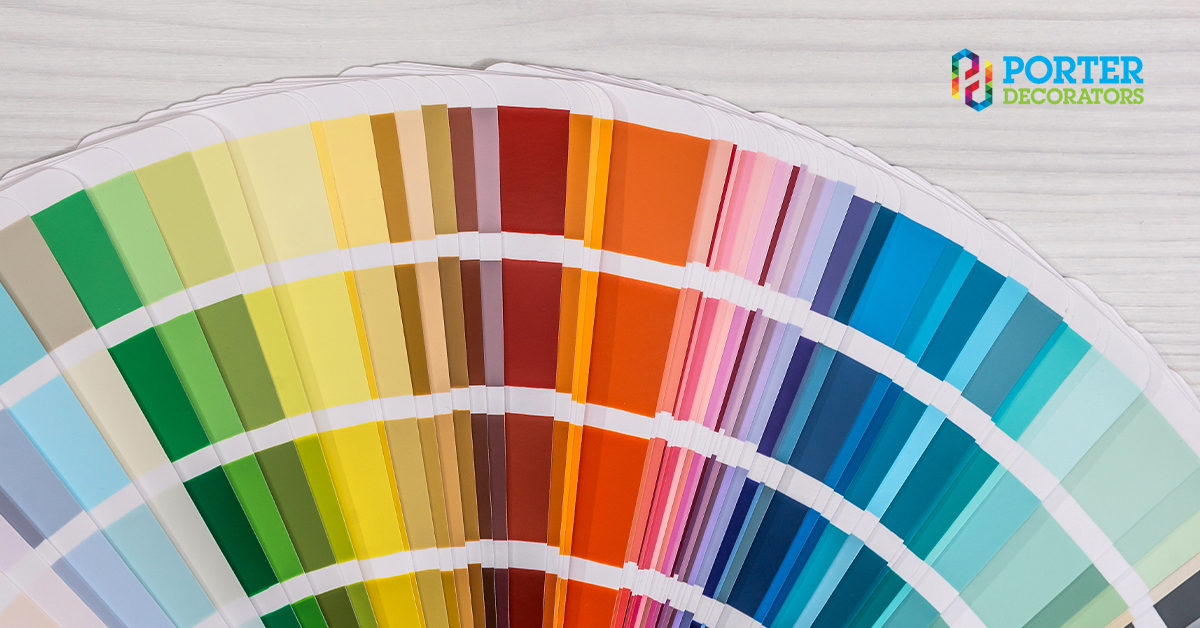 7th April 2021
We all find ourselves procrastinating from time to time. Keeping yourself and your team motivated can sometimes be a difficult task, finding new and inventive ways of working with your family can be taxing. Thankfully, even small changes to your environment can make a huge difference. 
Different colours can significantly impact our emotions, behaviours, and moods. Many people stick to the usual white or monochrome palette when designing an office but experimenting with shades can reap considerable benefits. 
If you're considering a repaint, here are the best options when choosing a colour that can boost productivity. 
Light Blue
If you'd still like to stick to a somewhat classic look and don't want to go too crazy, blue is an excellent option for you. While it has a soothing and calming effect, blue also stimulates mental activity and thinking patterns. 
Hues of ultramarine, turquoise, and baby blue help people to focus better and people in blue rooms are more productive than when trying to complete tasks in offices of any other shade.
Opting for blue will have a soothing and calming effect that will help you feel more serene and overcome negative emotions. It's one of the most preferred colours by men.

Green
Did you know that the human eye can pick up more shades of green than any other colour? That's because it's the hue we're used to seeing in nature and a colour that we are most comfortable being around. 
Opting to repaint your office in mint, seafoam, lime, or pistachio shades can have a calming effect and help you and your team reach better results and increase productivity. 

Orange
If you're dealing with procrastination and low productivity levels, consider spicing up your office with some invigorating orange shades. Researchers found that this colour can lift people's spirits, raise enthusiasm and inspire them to take more initiative. 
In case you're worried that painting a whole room, orange might end up looking a little tacky, an accent wall can be an excellent option for you. It will take far less time and have an even greater impact on your team.
Red 
If you're working in hospitality or the recreational sports industry, red might be the right colour for you. Paint your restaurant red to make people order more food – according to scientists, shades of crimson, burgundy, coral, and ruby increase appetite at mealtime. 
Red is also an excellent colour for gyms since it increases energy levels, thus helping you achieve better results and increase your stamina. Have you ever wondered why red is a dominant colour in traffic signs? It's because seeing this electric colour helps people reacts sooner than when faced with any other shade. 
Red is also a great pick for conference rooms since it catches people's attention and stimulates brain activity. This will help your business partners and employees catch more details and come up with more creative solutions. 
Yellow
Lemon, bumblebee, canary, and daffodil tones are the best options for making employees feel more open and trusting. Yellow tones help people focus, boost their memory levels and spark creative processes. Again, no need to go for a total look – even accent walls, stripes, and details in the shade of yellow can reap the same benefits without being overwhelming. 
Office colours at Porter Decorators
Whichever colours you choose; you will need a professional team on hand to make your plans a reality. Porter decorators have years of experience working in public and private settings. We can make your dream ideas flourish in no time.
Contact the team today and we can have a chat about how we will bring your office to life.